On Demand Basic 2-Way LMR Technician Training
On Demand Technical Training
Phase 4 Design looks at online training differently than a lot of other organizations.

The tag "We Make Training Count" used on our flyer describes how we approach the technical learning process in an online environment. It cannot be a one shot deal. With our training if you have or are attending any class, you are entitled to attend any future session for that class at no charge.
Our digital classroom has been designed to do multiple HD on-camera views and presentations of your instructor as well as working system hardware and software. The classroom allows us to do voice, video and add Multi-Media content. Each training session has an Instructor that narrates the Training Guide page by page. Multi-media examples provide the best possible user experience. Our classroom environment is platform independent and can be attended on Mac, PC, Tablet, Smart Phone, etc. This platform is Cloud based and provides a highly redundant video service.
Essentially our training is an enduring relationship that begins in the online classroom, but does not end there. Every student has the right to attend any future session of the same class at no additional cost.
All of our online classes include a detailed Training/Reference Guide. The Guide is written to be as much a training manual as a reference that includes many real world examples and information that will help you in the field. The Training Kit also includes a USB Flash Drive with demos, bonus materials and software tools. For more information click the links below.
If you are interested in documentation see our Basic 2-Way Training Kit and RoIP Integration Training Kit on our Products Page.
______________________________________________________________
The On Demand Basic 2-Way Training course is here!
Get Registered today. Click the "Get Registered" link below.
On Demand Basic 2-Way Radio Training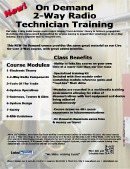 << Click image to view full size flyer
Get Registered | FAQs | Course Description | Course Details
Our "On Demand Basic 2-way Radio" training class offers the same great training materials as our live class, with the freedom to view the recorded class, for 60 days, on your own schedule. This course covers a variety of subjects in-depth, such as Electronic Theory, Radio System Design and RF Safety plus lots more! Included with this course is a 250+ page color guide as well as more valuable reference materials on a flash drive.
Take a look, I have prepared a set of short videos showing a section on RF Resonance from Module 2 and RF Safety from Module 7.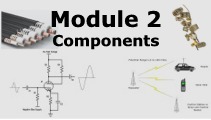 -----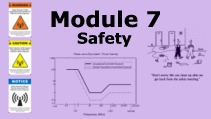 Click one of the images above to start a video

Course cost : $895.00 for all 8 training Modules!

Call 425-402-7308x1 or email Dave - dave@phase4.org for more information, scheduling and payment.