IP-223 to IP-224 Upgrade Adaptor | XPR to 223-224 Cable | RoIP Training Kit | IP-223 Alignment Tool | Basic 2-Way LMR Training Kit
Phase 4 Design is dedicated to the integration, training and support of the Telex Radio Dispatch System. In order to do that we design and build custom interface adaptor cables and radio enclosures for our customers.
Several of our designs have been standardized and are offered for sale below. If you don't see what you need, please call us, we would be happy to work with you to produce a custom solution.

IP-223 to IP-224 Upgrade Adaptor


The IP-223 to IP-224 Upgrade Adaptor is used to quickly upgrade an IP-223 to an IP-224 without changing the radio interface cables or building custom wiring. This adaptor has a DB37M on one end that connects to the IP-224, the other end has DB25F and DB9F connectors that mate directly into the existing radio interface wiring.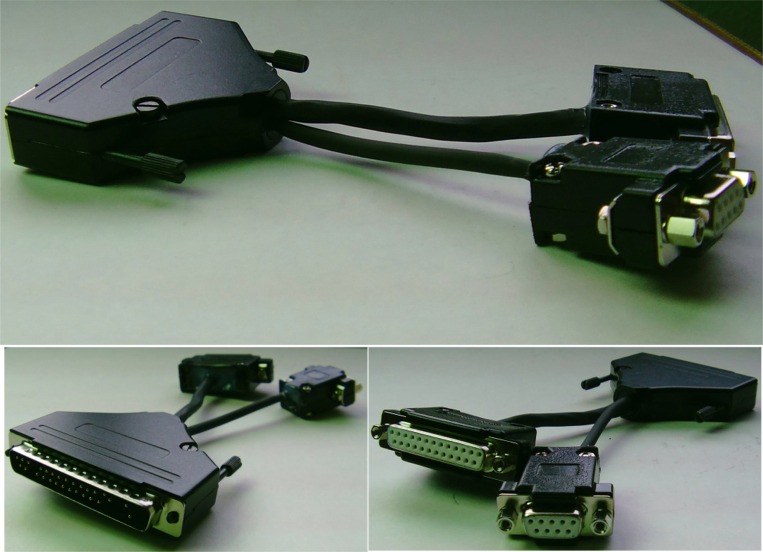 Using this cable allows an inplace IP-223 to IP-224 upgrade to be done in minutes without any changes to the radio interface cables. Just mount the IP-224, connect the cables and set levels, that is it!
If the IP-223 going End of Life is requiring you to upgrade your IP-223s to IP-224s and you don't need to change any radio interface wiring, this is just the thing for you.
Cost: USD$ 249.00 ea plus S&H


IP-223 to XPR Radio Adaptor

The IP-223 to XPR Radio Adaptor is used to easily connect an IP-223 to an XPR style radio via the rear 26-pin accessory connector. This cable is also available for IP-224 with a DB-37 connector.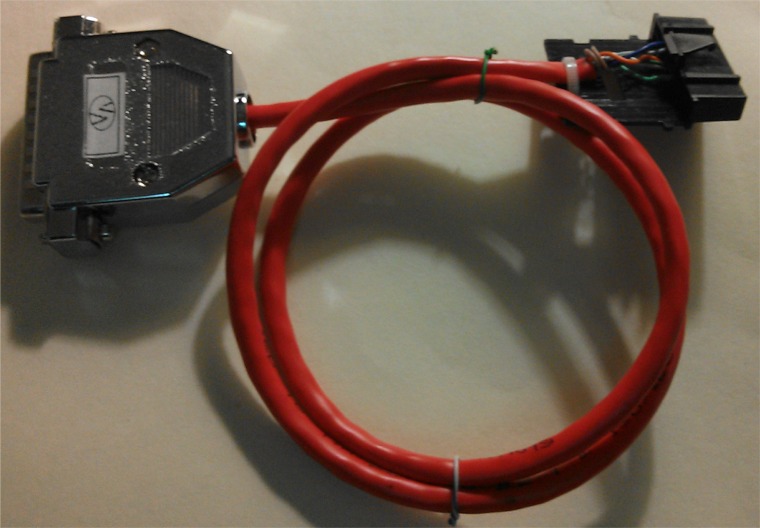 This interface cable provides the essential transmit audio, receive audio and Push To Talk signals to the radio. The cable install guide includes an IP-223 alignment procedure as well as suggested levels and configuration. Standard length is 6 feet. Contact us for custom configurations.

Cost: USD$ 249.00 ea plus S&H

We also have a multi-frequency version available on special order. Do you need more than 5 cables, contact us for discount pricing.




RoIP Integration Boot Camp Training Kit (through C-Soft 7.7)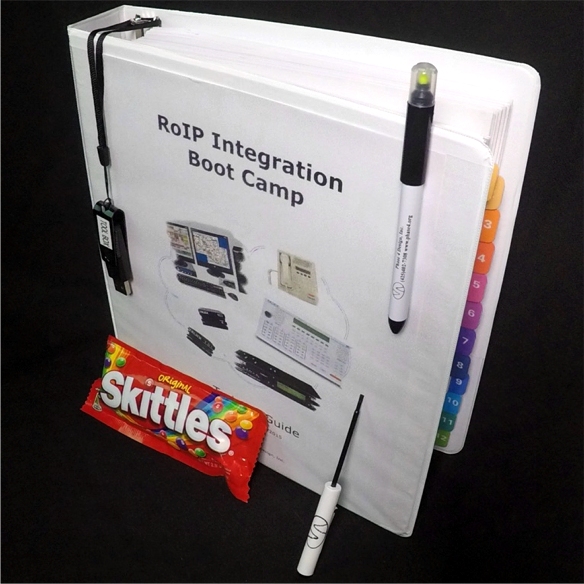 This is the training kit that we use in class and comes with a flash drive containing our Telex Toolbox, a highlighter/pen, an IP-223 Tuning Tool and a bag of Skittles. There is a wealth of information on C-Soft 7.7 and below, plus legacy hardware configurations contained in the guide as well as the Toolbox, and would be valuable as a reference.

Cost: USD$ 325.00 ea plus S&H Click here for more details
IP-223 Custom Alignment Tool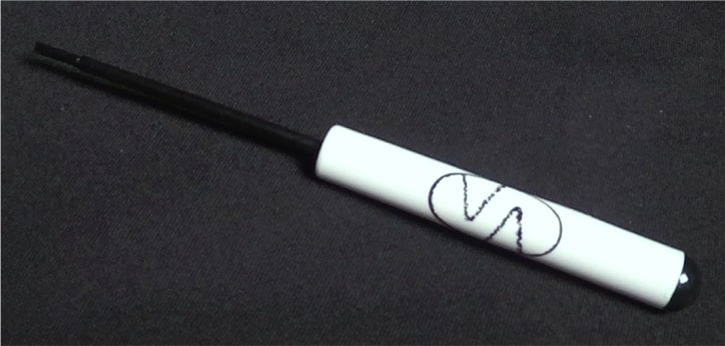 This is the tuning tool that we use in class and it is required to set the IP-223 AGC and TX Monitor settings on the top of the IP-223. This tool was not available from Telex and we had a replacement custom built for Phase 4 Design.

Cost: USD$ 5.00 ea plus S&H



Basic 2-Way LMR Training Kit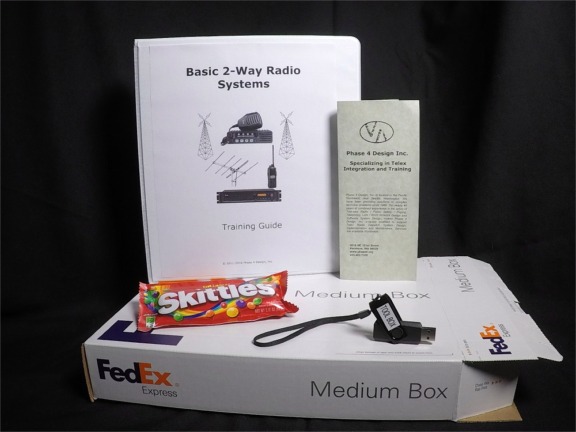 This is the training kit that we use in class and comes with a flash drive containing supporting detail for the class, a highlighter/pen and a bag of Skittles. There is a wealth of information contained in the guide and would be valuable as a reference. If you decide to attend the class, we will give you a $350.00 credit towards the tuition to attend a class.

Cost: USD$ 350.00 ea plus S&H