History of Phase 4 Design, Inc.


Phase 4 Design, Inc was founded in 1989 as a custom software shop for the Radio Paging Industry. Our first project joined a COBOL billing system to a BBL System III Paging Switch using a 3B2-400 At&T UNIX mini-computer. As technology evolved, Phase 4 Design evolved. We have continued to provide custom solutions to projects across multiple disciplines involving RF Systems, Radio Telephony, LAN / WAN Networking and Software Development. In recent years, the focus has been Public Safety IP Radio Dispatch integration and training, both onsite and online.
Our Customers include Washington Department of Fish and Wildlife Enforcement, USFS, BLM, Washington State DNR, Microsoft, Portland Community College Public Safety Enforcement, Seattle Department of Transportation, Alaska Fire Service, City of Wrangle Police, California Office of Emergency Services, AT&T Wireless, Cincinnati Bell Information Systems, BOSCH Security Systems, Boeing, King County Metro Transit, Associated Grocers, Lockheed Martin Services, Wells Fargo Advisors and many more.
Press Releases:
June 2010 - Phase 4 Design, Inc to focus on RoIP Radio Dispatch Products

Aug 2010 - Company is valuable partner in Fire Dispatch Center Upgrade

Oct 2010 - Targeted Training / Design Session prepares team in The Yukon

March 2011 - Company assists the Alaska Fire Service in IADC Upgrade

March 2011 - Incorporating SIP appnote featured on Telex Radio Dispatch Site

July 2011 - Phase 4 Design, Inc launches new in-house RoIP training class

Oct 2011 - Phase 4 Design provides Design and Config Services at a distance

Oct 2012 - Phase 4 Design to upgrade Washington Fish & Wildlife Consoles

Oct 2013 - Phase 4 Design, Inc launches new on-line RoIP training class

Oct 2013 - Phase 4 Design launches new on-line support service

May 2014 - Washington Fish & Wildlife chooses Phase 4 for System Expansion

June 2014 - Seattle DOT chooses Phase 4 to upgrade multi-channel Voter

April 2015 - City of Kenmore declares April 22, 2015 to be "Buddy Hunt Day"!

March 2016 - Phase 4 Design launches new Basic 2-Way Radio Training Class

Dec 2016 - Phase 4 Design is featured in MissionCritical Magazine!

Aug 2017 - ETAC is a success for Washington State_RoIP_Dispatch

Aug 2017 - Phase 4 puts live video on the water for State Fish & Wildlife

Apr 2018 - Phase 4 introduces the "Remote SIP Upgrade" for Telex C-Soft

Aug 2018 - Phase 4 Design wins Maintenance contract for WDFW RoIP

May 2019 - Phase 4 is a vital component in WDFW achieving PSAP Status

Jan 2022 - Phase 4 introduces On Demand Basic 2-Way Radio Training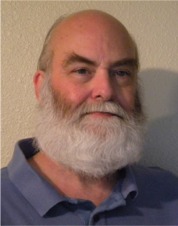 Dave Grant
President/Principal Engineer/Trainer
K7DRG, FCC GROL, RADAR

email: dave@phase4.org
phone: 425.402.7308x1


Dave Grant grew up in Tacoma, Washington. From an early age he always had a fascination with electronics. He attended DeVry University in Phoenix and started working for a GE 2-way Service Station in 1972. While there, Dave built and installed the first Solar Powered VHF Repeater in Lewis County, Washington. Over the next 10 years he worked for RCA and Motorola as well, building up experience in 2-way, mobile telephones, portable radios and paging. In 1981, he joined a local paging company, where over the next 6 years assisted in growing the business from 4 transmitters to 40, and 5000 pagers to 25,000.

In 1984 Dave began writing software for the UNIX operating system, which later expanded to include the Windows operating system and continues to this day. He went on to join US West Paging in 1987, where as Director of Technical Services, he was responsible for all radio paging and network systems across 14 Western States.

Grant went on to start his own consulting business in 1989 and has been writing software, participating in start-up IT projects, building and maintaining mid-sized IT systems, and providing project management, integration and training services ever since.
More recently, Phase 4 Design placed an emphasis on the Public Safety application of RoIP dispatch systems. In 2008 Dave became a Certified Trainer for the TELEX RADIO DISPATCH Product Line of BOSCH Security Systems. He is currently one of 3 factory certified Telex trainers in North America.


Connie Grant
Owner, CFO

email: connie@phase4.org
phone: 425.402.7308x3



General History of the Internet

The "Internet", as it is generally described, has only existed for a short time. Prior to 1993, the business of transporting data was know as "Telecommunications". The issues of cost and access to remote digital connections meant that "network access" was confined to telephone companies and corporations like Boeing or FedEx. Organizations as large as these, have dedicated staff to maintain network access and security.
As technology evolved, it is now possible for anyone to have the same level of access that the big corporations have, just without the support staff. A simple broadband connection, either cable or dsl, is faster then most companies could get 10 years ago. It is the lack of support staff that leads to problems. Anyone in business knows that the information is the business, and because of this fact, this information is generally stored on a computer system of some kind.
You must ask yourself one question, "Is my computer used to access the internet?" If the answer is yes, then there is a possibility for your computer or your entire network to be invaded or damaged. If you haven't taken proactive steps to secure the connection point to the Internet, your network is exposed to the World.

Phase 4 DESIGN, Inc has been providing complex, complete solutions to customers for many years. Telecommunications and the software to support it has existed long before the Internet was born.